Parent Teacher Association (PTA)
Welcome to Loddon Primary School PTA
What is PTA?
Parent Teacher Association (PTA) is an organisation of parents and teachers. Its role is to encourage closer links between home and school. Loddon PTA is best known for their fundraising activities and providing with ample opportunities for parents, teachers and pupils to get together.
The type of activities at Loddon:
Annual fundraising events such as the School Discos, Christmas event and the Summer Fair are some of the biggest, with many smaller opportunities to socialise for the whole school community and beyond.
With support of the local farms and businesses, Loddon PTA have organised for the children to have truly unique experiences, such as watching caterpillars become butterflies, seeing eggs hatch into chicks and even bringing reindeer onto the school grounds at Christmas.
Registered Charity Number: 281671
What are the funds for?
The money raised impacts massively on the opportunities and experiences of all children at the school.
Regular surveys take place to identify larger fundraising targets, with most recent investments made for new books, refurbishing Y1 library and new playground equipment. Watch the space for this year's survey!
How you can take part?
Everyone is most welcome to join the PTA in any capacity that they can. If you think you may have some time (even if it's only the odd hour!) to help us with preparing for and manning future PTA events, we would be very grateful of your support.
Simply email pta@loddon.wokingham.sch.uk to sign up as a "Happy Helper".
You can also stay tuned to our news and shout outs for help on our Facebook page @LoddonPTA
"Many Hands make light work, so we look forward to meeting & working with as many of you as possible to achieve our goals!"
PTA Documentation
Loddon Primary School PTA is a registered charity, number 281671 [Charities Commission]
The PTA are proud members of Parentkind, the leading membership organisation for parent bodies across the UK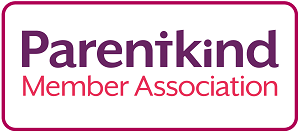 We are currently governed by the NCPTA Sep2005 model constitution.
Our latest privacy policy can be found here: