Parent Teacher Association (PTA) Cashback Fundraising
There are lots of ways to help raise money for the PTA through cashback incentives. These work even if your children are not currently at the school so please feel free to share with friends and family. Please see below for details of current schemes.
EasyFundraising
Use easyfundraising to shop with over 3,600 retailers including Amazon, Argos, John Lewis, ASOS, Booking.com, eBay, Boden, and M&S. Select our cause as your beneficiary and then every time you shop, you'll raise a free donation for Loddon Primary School PTA. It's that easy! Without any cost to you!
Also, if you signup and join easyfundraising with this unique link [https://www.easyfundraising.org.uk/invite/YENSQE] we will earn an extra £5 cashback.


The Giving Machine
Register at the Giving Machine website and select Loddon Primary School PTA as your beneficiary to earn money for the PTA when purchasing items from stores such as Amazon, eBay, theTrainLine, Tesco, Waitrose and many more.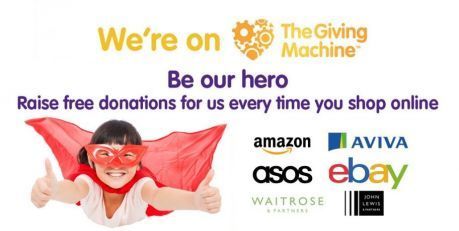 Co-Op Community Fund
When Co-op members buy Co-op branded products and services, the Co-op will give 5% back to the member and another 1% to a local cause. Your support can help raise more for causes like ours in your community and it doesn't cost you anything to support us.
Simply sign up as a Co-op member and login to your online account and choose our cause [20252] to support. We are eligible for support until November 2019. You can see how much has been raised for Loddon Primary School PTA already here.
You can shop at any Co-op in the UK or online so feel free to spread the word to friends and family.

Stikins from LabelPlanet
Stikins are multipurpose name labels to use on school uniform, lunchboxes and other school items without the need for any sewing or ironing. The labels simply stick on and stay on.
The PTA gets up to 30% commission if you use this link [Stikins] to order your sticky labels. Or use our unique School ID 23251 at the checkout.

Stamptastic
Stamptastic is one of the fastest ways to label all your belongings.
You can order a personalised stamp made in the UK, usable on fabric, metal, wood and some plastics.
No more sewing or ironing in labels!
When you order direct from Stamptastic and quote our PTA code (5c7bb9e3e998a) the PTA will earn a fantastic 20% commission!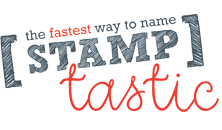 Loddon Primary School PTA is a Registered Charity
Registered Charity Number: 281671