Raise Money for the PTA
Last updated: 29th April 2021
The PTA is grateful for all support and help towards our fundraising goals. We would always love to hear from you (whether an individual or a business) if you are interested in raising money for us or donating to our projects.
If you'd like to donate directly to us (either as a one off or as a regular standing order) please use these account details
BANK: Barclays Bank
SORT CODE: 20 – 71 – 03
ACCOUNT NO: 20588296
ACCOUNT NAME: Loddon Primary School PTA
You can donate securely online via our pta-events site [here]. No registration is needed and you can donate an amount of your choosing. This is our preferred option for one-off donations as we have visibility of when donations are made.
We also have a dedicated charity page on JustGiving that you can link your charity fundraising to. Visit https://www.justgiving.com/loddonprimarypta .
Thank you for your support to our fundraising.
Can you help us access Match funding from your employer/business?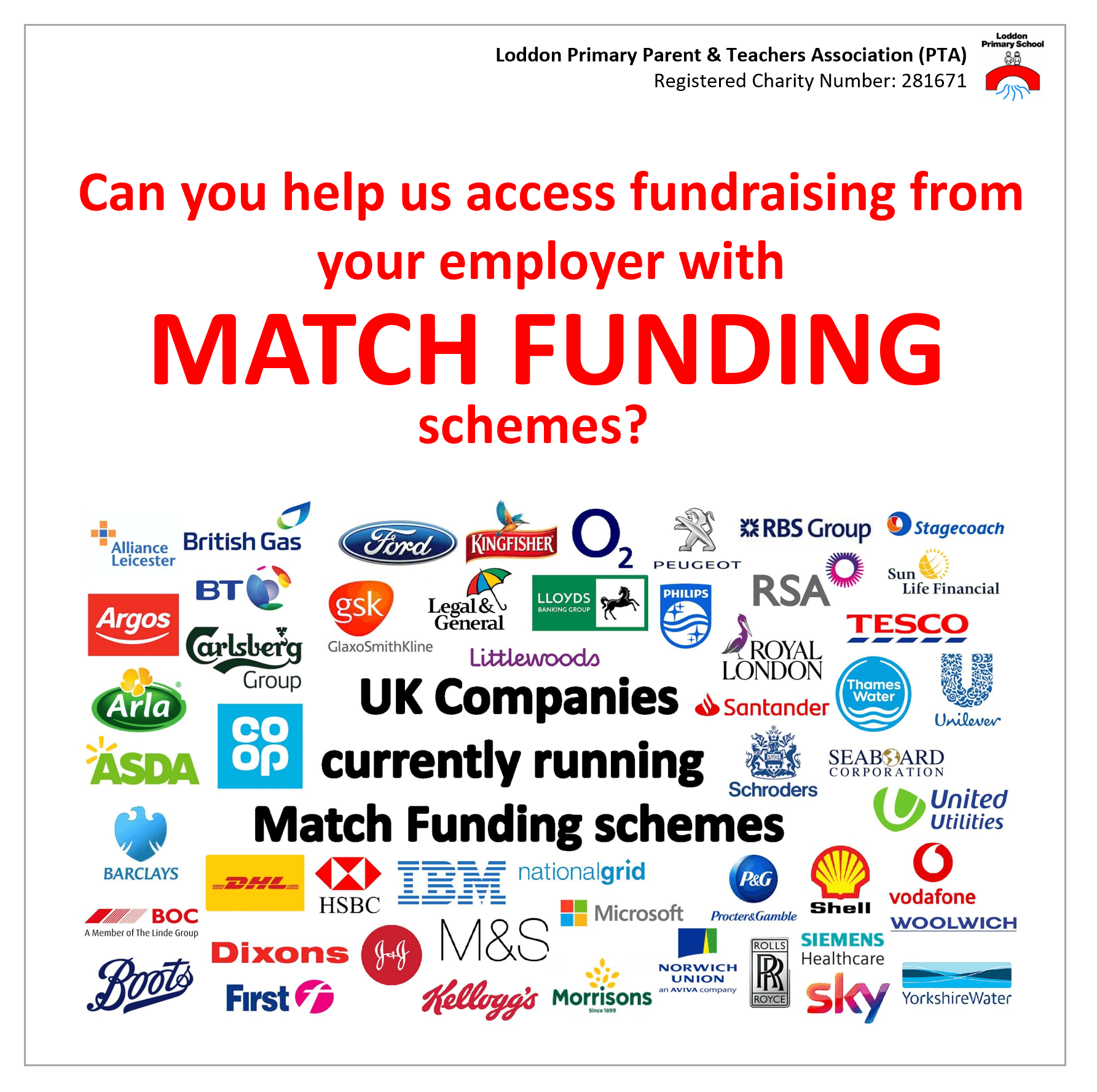 Does your employer offer any matched fundraising schemes?
Hundreds of organisations in the UK like Microsoft, Vodafone, Thames Water, Sky will boost fundraising when their employees volunteer for charities like ours. More details were sent via Parentmail on 21st January 2020.
If you're not sure if your employer offers a match funding scheme please contact your HR department. If your company does offer it, please get in touch with us to see if we can work together to unlock that extra fundraising potential.
Please do get in touch so we can spread the word about your fundraising, credit you for your contribution and provide receipts.